The Community of WTT
Sites of WTT Groups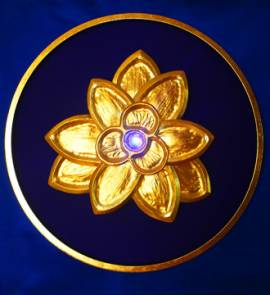 Circle of Good Will (en-de-es-fr) Complete archive of "Lunar Messenger", "Basics of Spiritual Life", "Good Will in Action", "Letters of Spiritual Astrology" and more
Youth forum Mithila (en-de) A forum for youth (as well as adults) with astrological letters of Dr. K. Parvathi Kumar, biographies of Dr. E. Krishnamacharya, Dr. K. Parvathi Kumar and excerpts of the book "Mithila"
WTT Spain (es) Site of Spain about the idea and founders of the WTT, publications, links to book shop, videos and more
WTT - Vasantha (es) Site of WTT - Vasantha, Barcelona about activities, meditations, courses
WTT America (es) Site of groups from Argentina, Honduras, Mexico, USA, Uruguay, and Venezuela

WTT Muditha - Onda (es)
Rituals, mantrams, books, meditations, activities, monthly astrological info, etc.
WTT Lake Constance area (de) Meditations, studies of yoga, discipleship, 7 rays, Masters and Labors, and more about Herbs Spirituality (de)
Wisdom Teaching Temple (en) Machilipatnam, India: Balabhanu Vidyalayam, Triveni Publishing House, Homoeo clinic

The WTT is not responsible or liable for the content of linked websites. All listed sites are created by the operators independently. In case of abuse, please inform us by email.