WTT Groups and Service in Europe
"Integrate, do not disintegrate." Group Service Activities to Contribute to the Welfare of Society WTT Groups in India WTT Groups in America
WTT España
Vaisakh Newsletter in Spanish: editing, printing and distributing

Organisation of Group Livings

Coordination of Group Travels

Phonotheque of the seminars of Dr. K. Parvathi Kumar in Spanish

Organisation of group livings with Dr. K. Parvathi Kumar

WTT Spain Fund for Social Help
Barcelona
WTT-Vasantha, Barcelona
Public lectures on ancient wisdom

Courses on Spiritual Healing

Therapeutic massages for the sick and the needy

Sunday activities for children

Library Service

Transcriptions of Dr. K. Parvathi Kumar teachings

Month young people meeting
Sabadell
WTT Pranava-Sabadell, Barcelona
Readings on ancient wisdom

Cooperation with the WTT Global for group livings in Europe and in India

CD editing & burning with mantrams, meditations, hymns
Olot
WTT Chandra Center, Olot
Healing Group every Thursday

Wisdom Study Group (one Saturday a month)

Monthly meeting "Silence", "Being- The Presence of God"

Group celebrations of full and new moons
Cordoba
WTT Center Karuna_a, Cordoba
Full moon and new moon meditations, Dhanishta meditations

Solstices and equinoxes fire rituals

Bookselling of Dhanishta Editions

Collaboration with Arco Iris parents education

Construction of meditation room
Madrid
WTT group of Madrid
Reading of books

Meeting on Thursdays with new members of the group

Spreading the knowledge on the energies of Toledo through the group "El Aguila de Toledo"
Onda
WTT Muditha-Onda, Castellón
Organisation of group livings 4 times a year, with 30-40 members participating, during fixed cross

Cooperation in the distribution, selling and mailing of books of

Ediciones Dhanishtha

to all parts of Spain and to centres and specialized bookshops in Valencia, Castellón and Palma de Mallorca.
Valencia
Paz Yoga Centre, Valencia
Conferences and workshops about spirituality, wisdom of the Masters, subjects of spiritual growth

Meditation and Study groups

Yoga classes

Astrological teachings

Singing concerts and study of harmonies and Mantras
Aspirants of Fire, Valencia
Regular meditation meetings

Cooking and offering hot food weekly during the cool months to homeless people in Valencia city
WTT Germany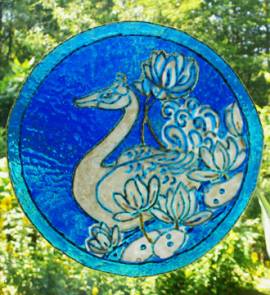 Organisation of studying groups, readings and seminars

Layout, production, distribution of Vaisakh Newsletter in German

Various service activities in the field of education, social welfare and foreign aid

Translation of the English books by Dr. Ekkirala Krishnamacharya and Dr. K. Parvathi Kumar

Proof reading, layout, production and sale of the German editions

Book sale mainly in Germany, Austria and Switzerland via bookshops and

Kulapati

.
Berlin
WTT Group Berlin
Financial support for children in need in India, Germany, Afghanistan, Guatemala and African countries

Conversations with people in need on healthy nutrition, ethics, education problems and good relationships

Reading mentor at a Berlin elementary school

Giving clothes and articles of daily use to local hostels for the homeless

Energetic suppression shielding of cell phone towers

Therapies with the help of Bach Flowers, light and magnetic mats

Support of the "White Ring" which is an organization for the support of victims of violent felonies
Hamburg
WTT Group Hambourg
Regular meetings / exchange
Bünde
WTT Group Bünde
Hospice work

Homoeopathic remedy database

Translation for activities of the WTT

Operating a place for meeting and assistance to refugees and asylum seekers

Compression and upload of the audio files of seminars of the WTT to the internet

Support of the association "Children of Argentina"
Bielefeld
WTT Group Bielefeld-Gütersloh
Regular meditation and study meetings

Cooperation concerning the project 'Externsteine'

Support for refugees, social projects and institutions

Healing work by disseminating knowledge of healing, counseling, prayers, music, life care
Münster
WTT Group Münster
Regular meetings for meditation and study

Caring and supporting refugees, the sick and disabled

Hospice work

Assistance of mothers and babies in a birthing center

Assistance of self-help groups of caring relatives

Cooperation concerning the project 'Externsteine'

Gulab-Garden in the "Baumberge"; rose garten of the group; place for spiritual activities
Lake Constance
WTT Group of Lake Constance area
Study group Healing

Herbal Centre of Lake Constance

Monthly newsletter on Herbs

Invitation and Presentation of Experts in the Field of Healing
Stuttgart
WTT Group Rems-Murr District
Study group on Wisdom Teachings and Spirituality

The WTT is not responsible or liable for the content of linked websites. All listed sites are created from the operators independently. In case of abuse, please inform us by email.