WTT Groups and Service in North and South America
"Integrate, do not disintegrate." Group Service Activities to Contribute to the Welfare of Society WTT Groups in India WTT Groups in Europe
WTT USA
Miami, Florida, USA
Financial support to needy causes in India

Financial support to increase awareness of organ transplants

Regular group meetings of meditation and study

Disseminate books, mailings and audio recordings of WTT to other groups in North and South America

Translation and proofreading of various works of WTT and Circle of Good Will

Translation of lectures of Dr. K. Parvathi Kumar

Support live translation of Dr. K. Parvathi Kumar discourses from Telugu to English
California
Fremont, California, USA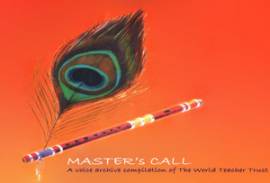 New York
Trumansburg, New York, USA (Individual working within the national group)
Live translation of the Sunday classes of Dr. K. Parvathi Kumar: Bhagavatam class and class for children and youth

Participation in the Lucis Trust New York Group Meditations for the 12 spiritual festivals of the year
Seattle
Seattle, Washington, USA (Individual working within the national group)
Regularly incorporate teachings of HPB, Master DK, EK and KPK into undergraduate and graduate level classes at Bastyr University (Natural Medicine College)

Lecturer at Theosophical society
WTT Argentina
Swetha Padma, City of Buenos Aires, Argentina
Organize weekly meditations and distribution of food to neighborhood orphanages

Provide food and financial support to 80 kids at Luceros De Benavidez orphanage

Offer after school educational support to neighborhood youth
Sudama Group
City of Buenos Aires, Argentina
Visits to hospitals, neuropsychiatric clinics, children dining places, nursing homes in Buenos Aires, Greater Buenos Aires and La Plata

Workshops on Natural Cooking. Given in the homes of the families of the group

Workshop on Furniture Recycling. With furniture and wood that we receive as donation, to transform them into different furniture that are donated to places usually visited in service activities

Sponsorship Elementary Schools. Sending school supplies and materials to schools in poor areas in the inner of Argentina

Editing of the Magazine LIFE AS A SCHOOL. Bi-monthly publication, free distribution, designed and edited by the group

Meetings for Children. Conducted in the halls of our offices, guided by a group of young people, didactic activities for children between 3 and 10 years of age.
Group Harmony
Olavarría, Argentina
Provide help through distribution of food and clothing to those in need, with focus on dining halls for children in need

Distribution of food, clothing, shoes, and schooling supplies to several local schools

Disseminate the books and teachings of Dr. E. Krishnamacharya and Dr. K. Parvathi Kumar

Regularly conduct Mithila school for children
Litoral Group
Posadas (Misiones), Argentina
Conduct monthly classes on various spiritual topics open to general public

Conduct regular full moon, new moon meditations

Conduct regular fire and water rituals

The WTT is not responsible or liable for the content of linked websites. All listed sites are created by the operators independently. In case of abuse, please inform us by email.